The idea of traveling around the world is a dream for many people. However, there are so few people who hold themselves back, because they cannot imagine being able to afford it. We are here to tell you that it's actually possible to travel the world for $50 a day. Here are 30 tips that will help keep your costs down, and make it possible for you to travel the globe on a budget.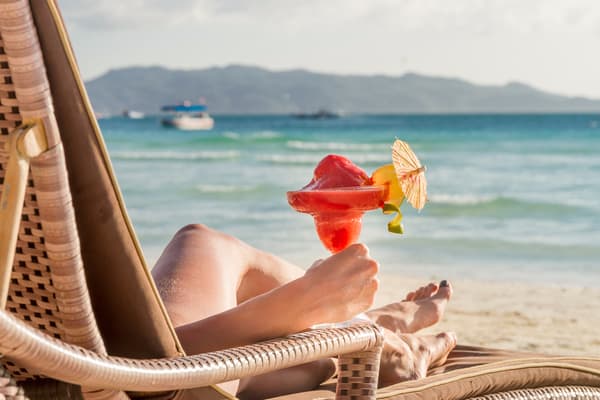 30. Cut Out Alcohol
When some people go on vacation, they imagine sipping cocktails by the pool or ocean side. After all, drinking helps to loosen us up, and lets us party in a way that we normally can't at home. However, when you are going to a restaurant or any other location that is geared towards tourists, beverages are going to be outrageously expensive, averaging from $10 to $20 per glass. That seriously cuts into your $50 daily budget. If you are trying to be as frugal as possible, it's best to cut out alcohol completely, or try to find a local shop that sells $1 beers or $5 bottles of wine.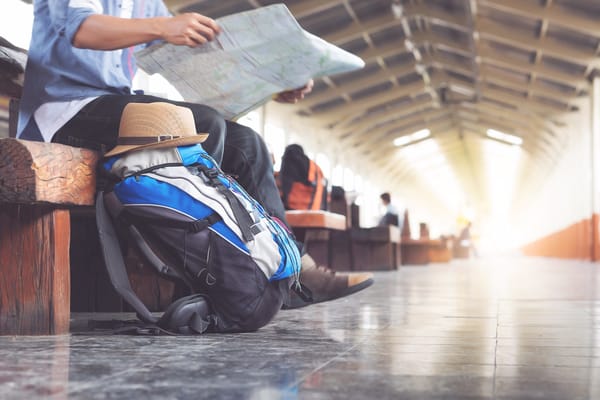 29. Pack Light
Most airlines have a rule that your baggage must be 50 lb or less. If you go over the weight limit, you will have to pay fines to carry the extra weight. So before you go, make sure you put your backpack or suitcase on your bathroom scale to see how much it weighs. This will save you a lot of money over time. Also consider the fact that you may be bringing back souvenirs on the way home. You can actually buy a portable baggage scale that you can bring with you. That way when you are ready to go home you can see how heavy your bag is before you get on the plane.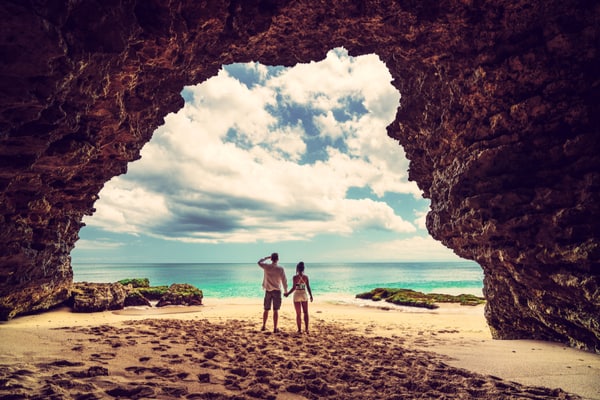 28. Stay in Each Place Longer
One of the most expensive parts of traveling is the flight. It cost hundreds of dollars to get a plane ticket. But once you arrive, it is usually much more affordable to pay for the daily cost of your accommodations and food. So it only makes sense that if you want to make the most out of your vacation, you should try to stay longer. By spending more time in each individual place, you will also be able to get more of the experience of what it is like to live like a local, instead of a tourist who is rushing around to accomplish everything right away.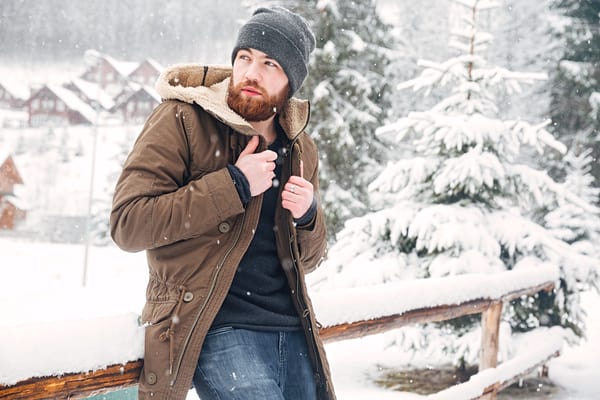 27. Be Prepared for the Weather
Before you visit any country, make sure you check the weather conditions of the days you're planning to be there. It may be warm and sunny where you are, and you show up somewhere and have freezing weather. If you forget to bring a jacket, you may end up having to spend an unexpected amount of money when you arrive. Same goes for warm weather, too. Try to pack your sunscreen, sunglasses, and anything you may need when it gets extremely hot outside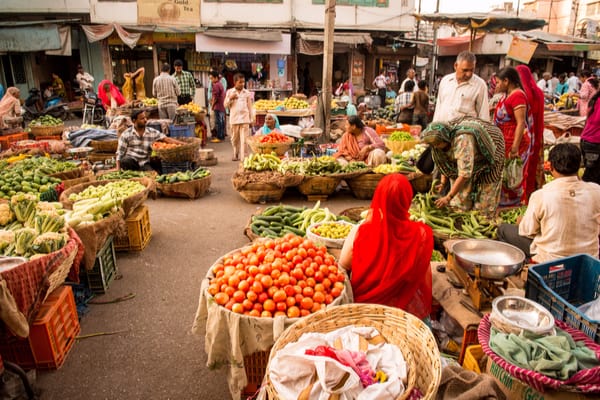 26. Choose to Visit Affordable Countries
When you are choosing your vacation destination, try to keep the expense of the country in mind. For example, if you visit somewhere like Bali, it is incredibly cheap. You can find entire villas for only around $20 a night. Compare that to somewhere else that has a similar tropical vibe. For example, in the Caribbean, you would pay hundreds of dollars a night to stay somewhere. Same goes with Europe. You could either choose to live somewhere expensive like London or Paris or find somewhere more affordable like Prague or Barcelona. If you are trying to figure out some cheap places to visit, check out our list of 50 Budget-Friendly Destinations.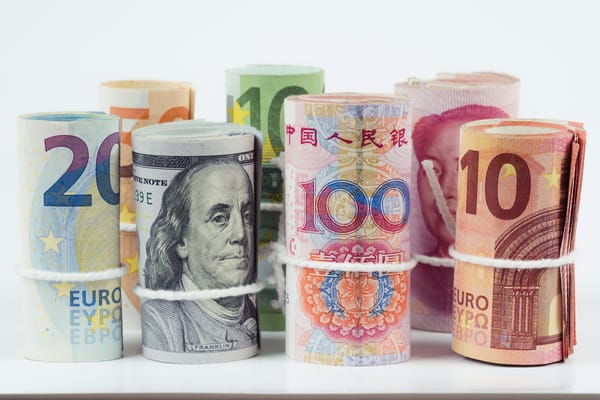 25. Get Cash Ahead of Time
When you arrive at your destination, you may realize that you forgot to get out cash. A lot of ATMs may allow you to withdraw the foreign currency, but you will end up paying outrageous fees. You also have the option to exchange currency at the airport, but you will still have to pay for the switch, as well.
If you really want to get the best deal possible, plan ahead of time by visiting a bank that is willing to switch foreign currency with you. Most Bank of America locations will have the ability to switch your currency. Just call ahead of time to make sure that they have the currency you are looking for.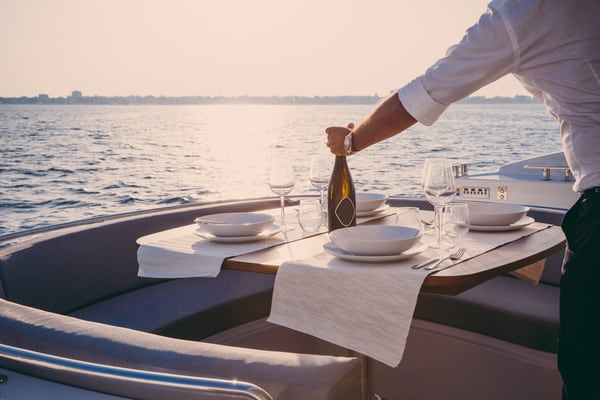 24. Plan Your Splurging Ahead of Time
When you're on vacation, you may want to treat yourself to something special. After all, you have saved for your trip all year long, so why not splurge? However, a lot of people make the mistake of going hog-wild with absolutely everything. People can easily blow through hundreds- or even thousands of dollars more than they expected. This is why it's smart to plan your splurges ahead of time. Is there a five-star restaurant you have been craving for a while? Or maybe, there is a limited-edition purse you can only get overseas. Decide what fancy items you plan to buy ahead of time, and try your best to stick to that budget.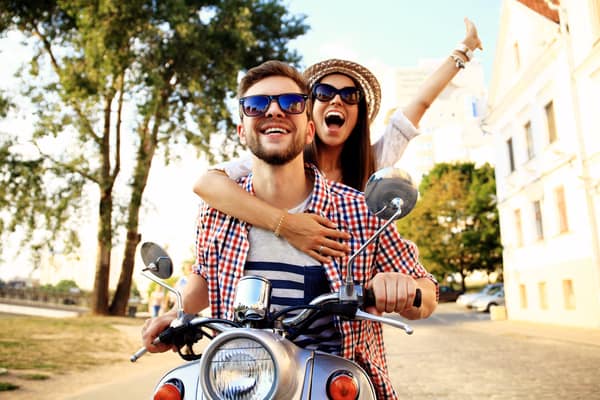 23. Rent Bicycles or Motorbikes Instead of Taxis
In certain places, like Bali, it is possible to rent a motorbike or bicycle for just a couple dollars a day, but a taxi could cost a fortune. No matter where you are going, try to compare the cost of public transportation versus a more convenient method like Uber or Lyft. Sometimes, cutting down on the time of figuring out the subway is worth paying the extra money for an Uber. However, in some cases- like the amazing public transportation system in the fancy New England island of Martha's Vineyard, it's truly an amazing deal for an all-day bus pass.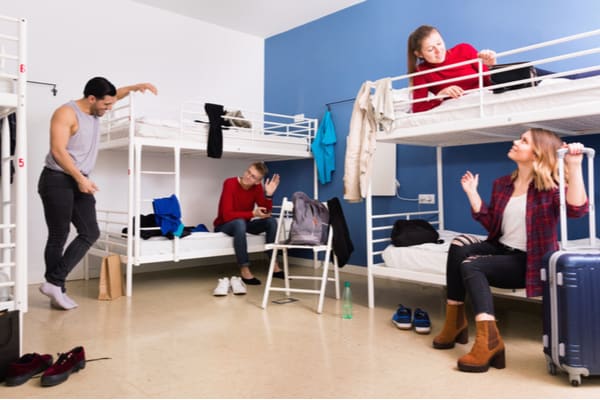 22. Sleep at Hostels
For students and people in their 20's, sleeping at a hostel is probably your cheapest option when you travel. Usually, this is a room with bunk beds cramming 6 people to one room. This makes the cost-per-bed very low, at roughly $10 to $30 per night, depending on the country where you are staying. Just keep in mind that this means you may not get the best night's sleep, and you will have to share a bathroom.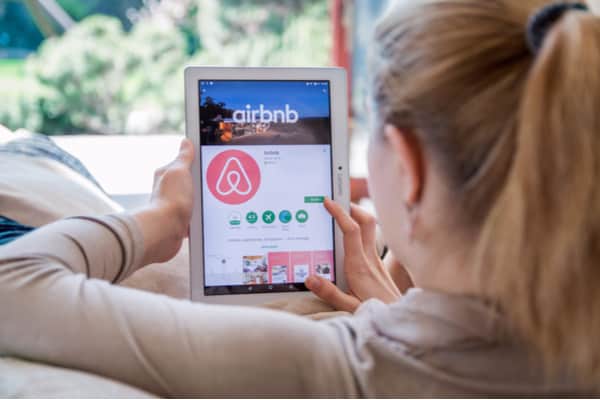 21. Sleep in an AirBnB Instead of a Hotel
Hotels are rarely less than $100 per night, and in some cities, they can be a few hundred a night, even if they only fit one or two people in a single bed. In many cases, you can get a much better deal by sharing an AirBnB with your friends. Or, if you are traveling solo, you can get a single bedroom in someone's house for $30 to $60 per night. Of course, this is still more expensive than camping or living in a youth hostel, but it is far more comfortable. Try to switch it up if you need a better night's sleep during a long trip.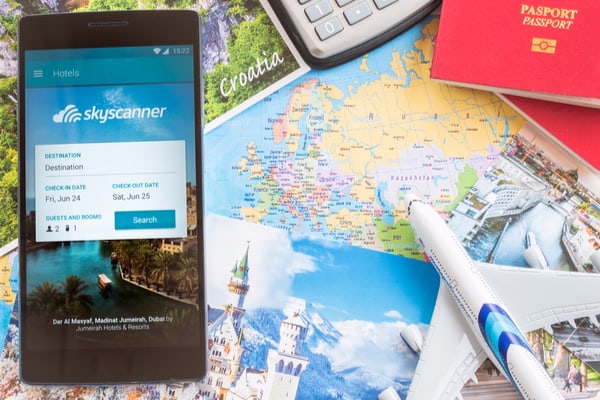 20. Check SkyScanner for Deals
A lot of people go to Google Flights nowadays to book their travel, and while it's great, you might want to compare it to SkyScanner. They have the ability to choose "cheapest month" and "cheapest location" from your destination, and randomly fly to whatever place just so happens to be the cheapest place to fly. This is perfect if you are flexible about where you are willing to go.
19. Take Standby Flights
Years ago, "standby" meant showing up to the airport, and taking whatever discounted empty seats opened up on a flight. Today, this is actually very rare, because airlines tend to over-book a flight with the expectation that some people will cancel. In some cases, they actually have to kick people off of a flight, in order to make more room. After all, airlines want to pinch pennies, too.
Nowadays. if you want to fly standby, you need to already have a confirmed flight booked to a certain location. You can sometimes get a discount by agreeing to take a flight at a different time than you originally planned. These opportunities can be found either through the airline's app, or by walking up to one of the airline employees. If you are apart of a frequent flyer program, you have a greater chance of flying standby, too, so it's always worth signing up for their program. Be careful, because sometimes, taking a standby flight might end up being more expensive than your original flight. So, you could attempt to check it out, but don't count on it.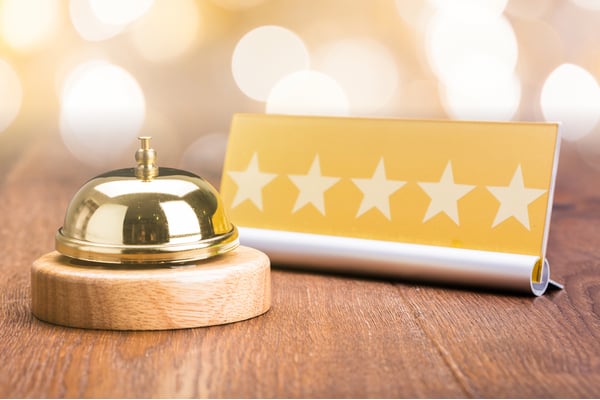 18. Don't Worry About Finding a 5-Star Hotel
For years, travelers relied on the Michelin Star rating to help them choose their hotel when they went abroad. After all, getting a lot of stars means that the experts have deemed it as somewhere "worthy" of staying. But in today's world, the Internet has given us the power to get honest reviews from regular people. A hotel with a 5-star rating is more likely to be expensive, because people have the perception that they are paying to have a high-quality experience. Instead of blindly trusting the star system, take some time to do a bit of research. Read the reviews from people who stayed there. You may be surprised to find that the one-star reviews are very snobbish, complaining about something silly, which brought down its overall rating. Also look at YouTube to see if you can find video reviews of hotels, as well.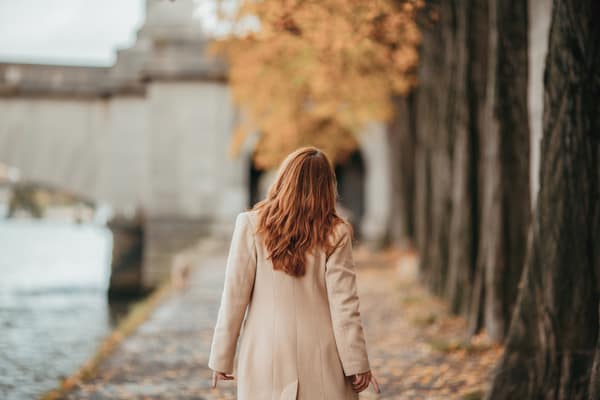 17. Visit Things Within Walking Distance
Some people try to stay in a hotel or AirBnB outside of a major city so that they can save on money. But if you are forced to get transportation into the city, you may end up spending more getting to the places you want to go. That's why you may want to consider staying somewhere that is within walking distance of all of the major sights. Before you do this, do some research on how safe it is to walk. Be careful of pick pockets, and don't go out at night alone, either.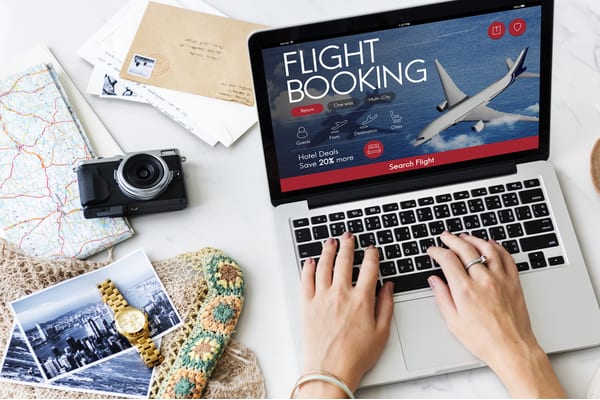 16. Don't Book Too Early
A lot of people say that you should always book as early as humanly possible for a vacation. If you need to notify your boss several months ahead of time when you are taking time off, this might be necessary for some people. And in terms of getting the accomidation you need, this is true in some cases. For example, if you are going to a city during a convention, concert, or holiday, you might want to book early before the hotels and AirBnB's are completely full. Flights also tend to be packed right before a major holiday like Thanksgiving or Christmas, and you may need to secure seats so that your family can sit together.
But if you are just going on a regular vacation, or you are a young traveler filled with wanderlust, you may want to procrastinate. There are sometimes last-minute deals that airlines and hotels will throw out there, because they are desperate to fill seats and rooms. If you book too early, you are guaranteed to pay full-price.
15. Shop for Clearance Gear
A lot of students out there have the goal of taking a gap year and backpacking across Europe. If this sounds like you, keep in mind that you will need to buy a large backpack and a ton of gear to get ready for your trip. If you are planning this vacation ahead of time, try to find items on clearance, because you can usually save between 50 to 75% off the retail price. Backpacks and other camping gear usually goes on sale in the fall, after the warm summer months are over.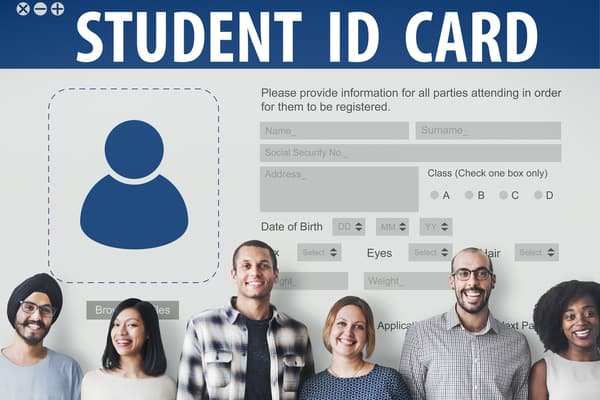 14. Get an International Student Identity Card
If you live in the United States, you are probably already familiar with student discounts. Some places will let you get discounted movie tickets, or a percentage off of your bill. You could always bring your student ID with you to another country, but some recommend getting an International Student Identity Card, too. By signing up for their program, you will have access to a list of places around the world where the card will give you a discount on food, transportation, travel insurance, and more.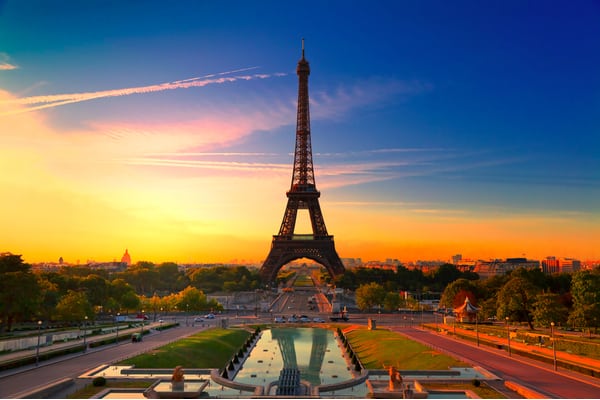 13. Don't Eat Near Tourist Traps
No matter where you go in the world, there will be tourist traps. And if you are going on a road trip across the United States, every single highway rest stop will jack up the prices on food and beverages, as well. Business owners do this because they know that people will pay more simply because of convenience. So, make sure you prepare yourself before you go. Bring your own water bottles and snacks. If you really do need to buy something in a city, look for stores that locals shop at. For example, in New York City, you can find almost anything you'd ever need at a Duane Reade.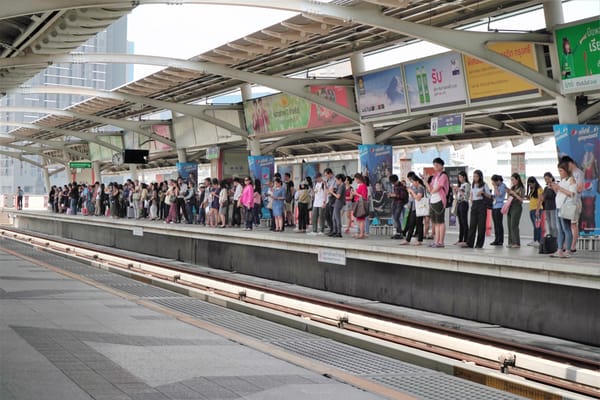 12. Avoid Wasting Your Time
We all know that public transportation tends to be cheaper than renting a car or getting taxis to every location. However, if you are only going to be visiting somewhere for a few days, those extra hours spent transferring on public transit will eat into your precious vacation time. Remind yourself that every hour sight-seeing has a certain dollar value. And the more time you waste, the more money you are losing in fun time. Because of this, it truly might be worth spending the extra $10 or $20 to save an hour or two.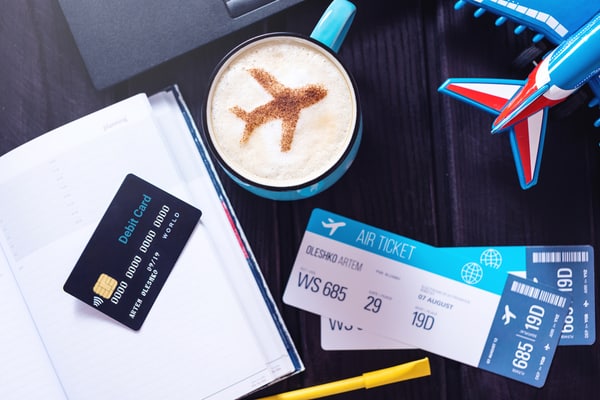 11. Apply For an Airline Points Credit Card
Once you get into the hobby of collecting airline miles, your life will be forever changed, and there is no going back. If you play your cards right, you can travel around the world for free as much as you want. There are a lot of cards out there to choose from, but The American Express Delta Skymiles Card gives you 70,000 miles and an additional 10,000 Medallion Qualifying Miles after you spend your first $3,000 in the first three months. If you are not familiar with how points work, this is enough miles to get a free round-trip international flight to anywhere in the world. And if you are booking hotels and flights for your vacation, you might need to spend $3,000 anyway. So why not get the free flight for next year?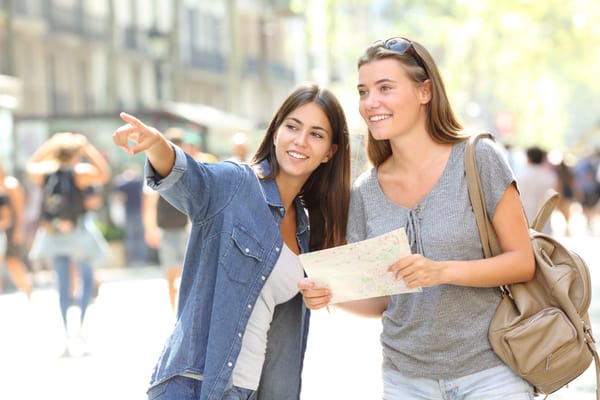 10. Get Tips From The Locals
More often than not, the best hidden gems are known by locals. Travel bloggers will only be in a certain location for a few days, and they may totally miss something amazing that was right under their nose. If you are looking for a recommendation, ask a friendly-looking local. Also don't be afraid to ask directions if you get lost, especially when using public transportation.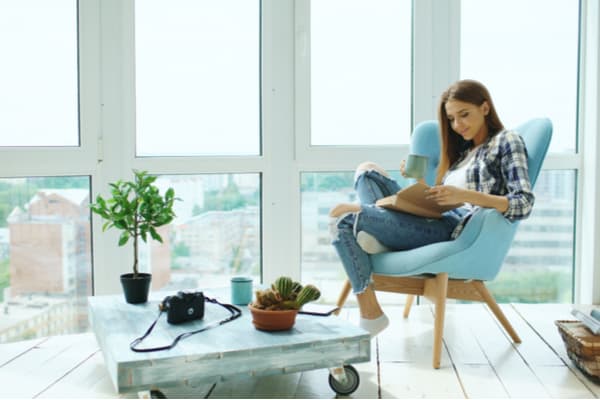 9. House Sitting Gigs
You can save a ton of money while you travel by finding house sitting gigs. This is exactly what it sounds like- Looking after someone's home in exchange for a free place to stay. This might also require you to look after someone's pets, plants, or other responsibilities. Just keep in mind that in some cases, home owners will have specific requirements. For example, some people only want to hire married couples. It is best to find an agency in your local country, and have them match you with a potential client.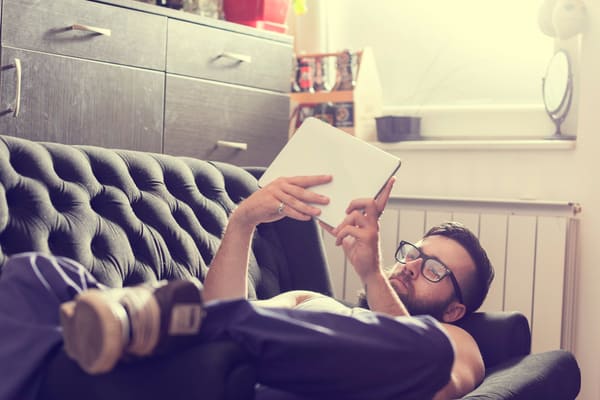 8. Try Couch Surfing
If you are feeling adventurous and willing to meet new people, you may want to consider couch surfing. This is where people around the world offer up their couch to allow someone to stay a few nights for free, in exchange for the opportunity to have the favor returned from them some day. You need to sign up with your Facebook account or create a profile using Couchsurfing.com.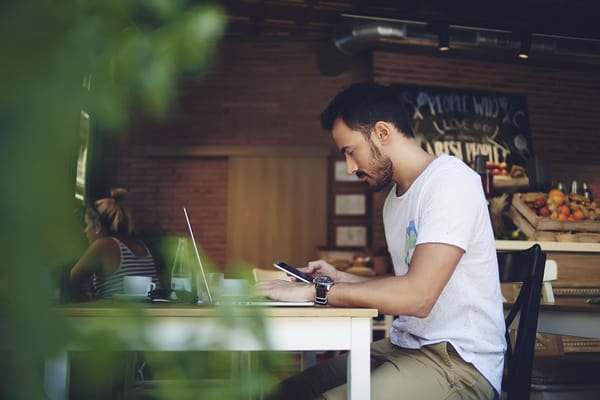 7. Find Free Internet Access
At some hotels, they will try to charge you for Internet access. If you want to get online for free, you may have to go to a local cafe. In most cases, it is worth finding the free WiFi whenever humanly possible, instead of paying for the data. Try to remember everything you need to get done while you have internet access before you leave.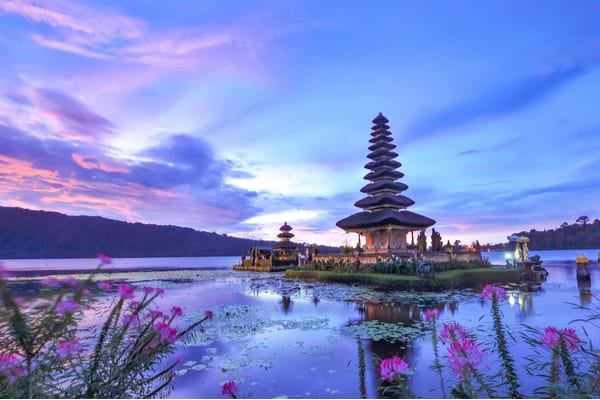 6. Find Free Attractions
No matter where you go, there is always something fun to do for free. Before you leave for your trip, do a quick search of "free things to do in…" fill in the blank of wherever you are going. Most of the time, there may be a museum, historic landmark, or natural splendor for you to see for free. If you have trouble finding something online, you can also ask some of the locals if there is anything they enjoy doing for free.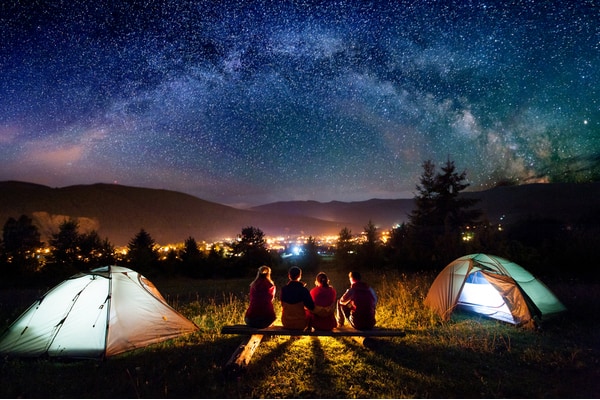 5. Go Camping
If you plan on having a road trip, you may want to consider camping. The cost of renting land to set up a tent is usually $10 to $30 per night, and you can comfortably sleep with your loved ones, or each have your own tent. Many camp grounds also have cabins where you can stay, as well. In many cases, this will be your cheapest option, especially if you do not have the ability to go to a youth hostel. If you are planning to go somewhere near a national park, you can also experience the great outdoors in a way you never have before.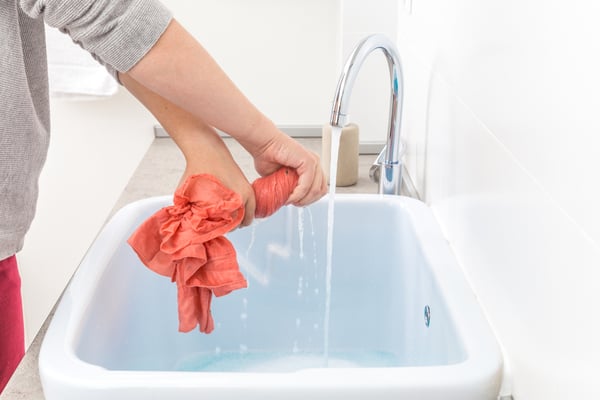 4. Do Laundry by Hand (Whenever Possible)
When you are traveling for an extended period of time, you may run into an issue where you need clean clothes, but all you have is your stinky laundry. If you are staying in a hotel instead of an AirBnB, you will have to pay for the coin-laundry, or ask the front desk if they offer that service. Some people get so fed up, the will just buy new clothes. Even though the fee is minimal, you will still pay between $5 to $10 for laundry at a hotel. Or, if you buy new clothes, that can cost your entire $50 budget for the day. Instead of paying, bring a little bit of laundry detergent with you. Or, if you're really in a pinch, use some of the free hotel shampoo. Fill up the sink with water, and wash your clothes by hand. Then, ring out the excess moisture, and hang the clothes over the shower rod, or use your hair dryer.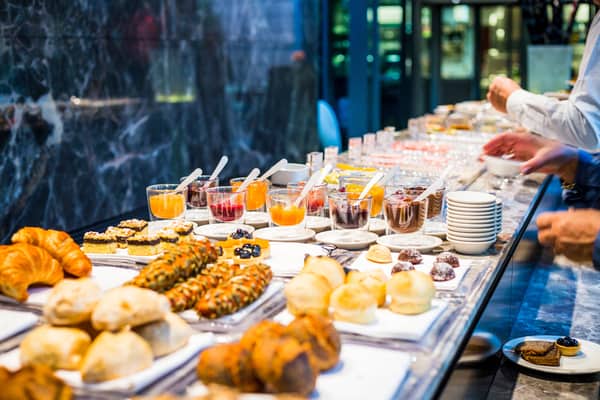 3. Find Lodging With Free Breakfast
There are many hotel chains that offer free breakfast with your stay. Depending on where you go, it could be as simple as a few bagels and fruit to a full-blown breakfast bar. Sleep Inn, Quality Inn, Best Western, La Quinta, and so many more hotels give free breakfast with your room. Before you go, make sure to call the hotel or check their website to confirm that you can get free food. Pro tip: If you can slip some free granola bars or fruit into your pocket, you might as well. These can seriously come in handy when you are trying to save money on meals later.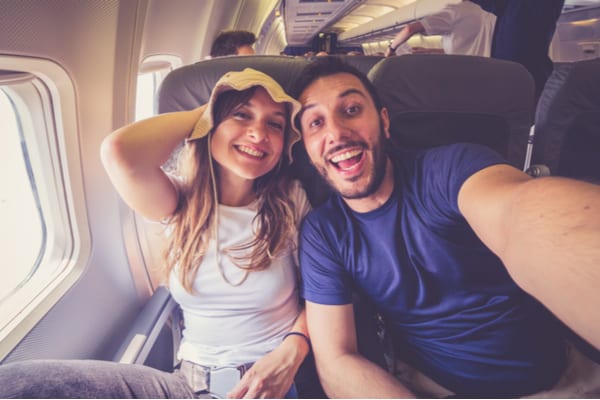 2. Fly in the Middle of the Week
The cost of your airplane ticket is going to be the most expensive part of traveling. So it only makes sense to save whenever humanly possible. Since most people work Monday through Friday, the busiest (and most expensive) day to fly is the weekend. If you want to save a ton of money, try to book your flight on a Tuesday or a Wednesday. The prices of your ticket could be half the price of a weekend fare, and you will have far less stress at the airport.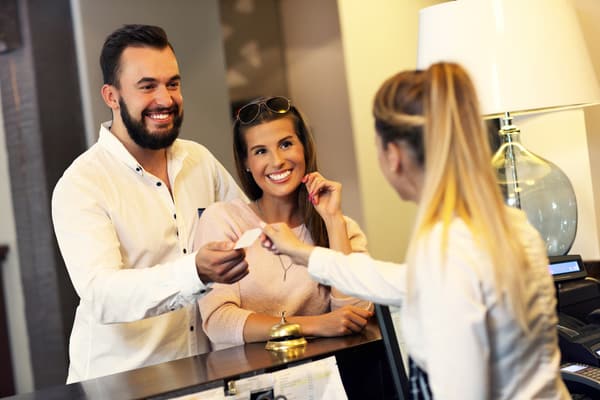 1. Sign Up For a Hotel's Mailing List
If you are planning to travel to a certain place in the near future, or if you go to the same vacation destination again and again, it would be wise to sign up for their e-mail mailing list. Many hotels will send out offers for discounted prices whenever there is an excess of empty rooms available. These deals may not be public knowledge, and the only way you would know is if you were to get that e-mail.