Are you looking for apps that can make your travel dreams a reality? Look no further! This blog has a list of 15 travel-friendly apps to help you organize your journey, from booking accommodation to finding the best restaurants.
These travel apps can help you find cheap flights, hotel rooms, and restaurants. From Airbnb to Google Maps and more, this list has everything you need to start planning your next trip.
Airbnb
Traveling can be amazing, but it can also be a bit of a hassle. Thankfully, Airbnb is a great app that allows you to find accommodation on the go. It also has user reviews, so you can get an idea of what's good and bad about the properties before booking them.
Make sure to read the host's profile carefully before booking. You want to understand all about them before getting there. Airbnb is also an interesting way to meet new people from all over the world – perfect for travelers!
Kayak
Planning a trip can be daunting, but using the right app can make the process a lot easier. Kayak is one such app. It's simple to use and offers an affordable and easy way to book flights, hotels, and car rentals. Additionally, it's a great resource for finding budget-friendly restaurants and attractions near your destination. Whether you're looking to travel for business or pleasure, Kayak is an app for you.
Google Maps
No trip is complete without Google Maps. This app can keep track of your route and arrival times. It can also help you find your way around any city or town in the world. Its search function is also useful if you want to find restaurants, attractions, and more.
Furthermore, if you're commuting by car, google maps can also help you find the best routes and avoid traffic jams. Guess what, it's free! So there's no excuse not to download and take advantage of its countless features.
Google Translate
Traveling can be a lot of fun, but it can also be challenging when it comes to communication. That's where Google Translate comes in handy. This app beats communication barriers. Tourists use it to communicate with people from any part of the world.
This app packs in features like voice recognition and can be used offline mode. Furthermore, Google Translate allows you to translate text from multiple languages at once. So, whether you're out for business or pleasure, add Google Translate to your travel essentials.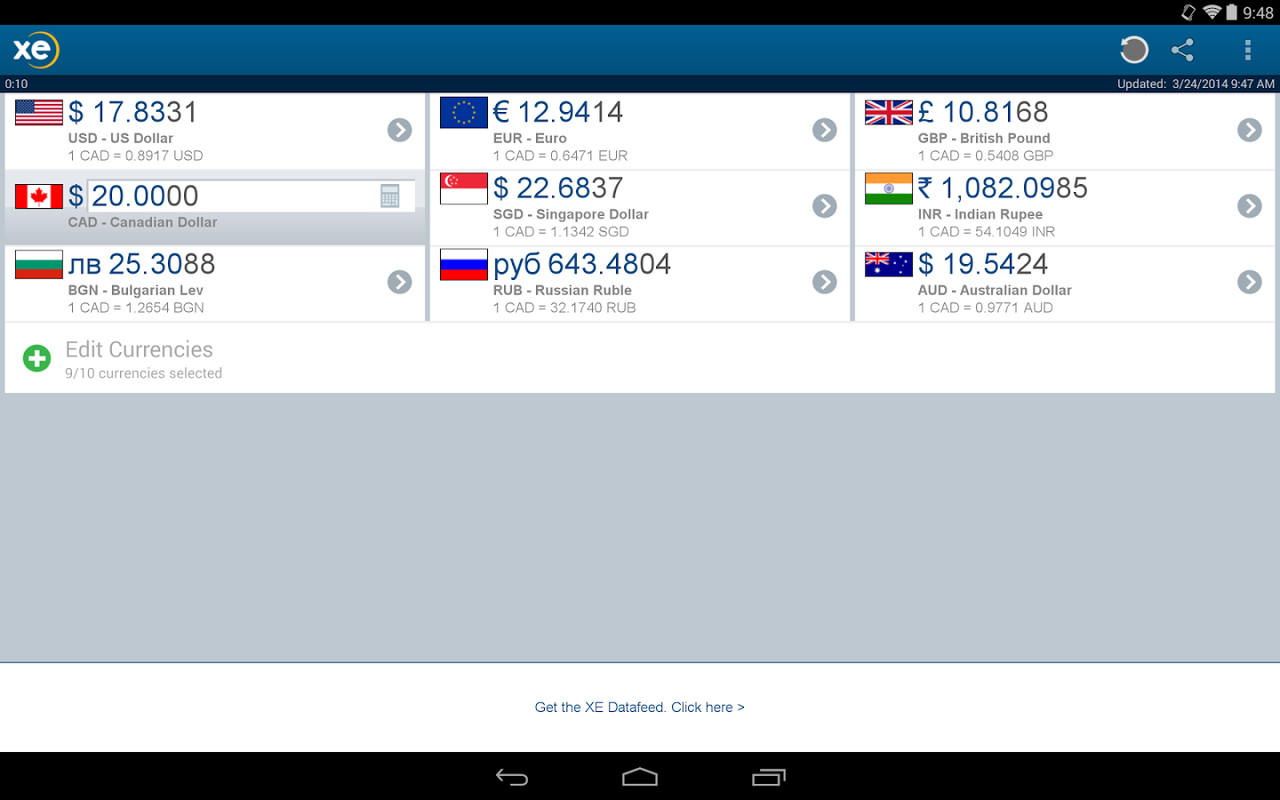 XE Currency
As exciting as traveling can be, it can also be expensive. That's why it's important to use XE Currency when making transactions abroad. Not only will this app help you avoid spending too much, but it will also ensure that you're prepared for unexpected expenses. Before you travel, research currency and the right conversion rates.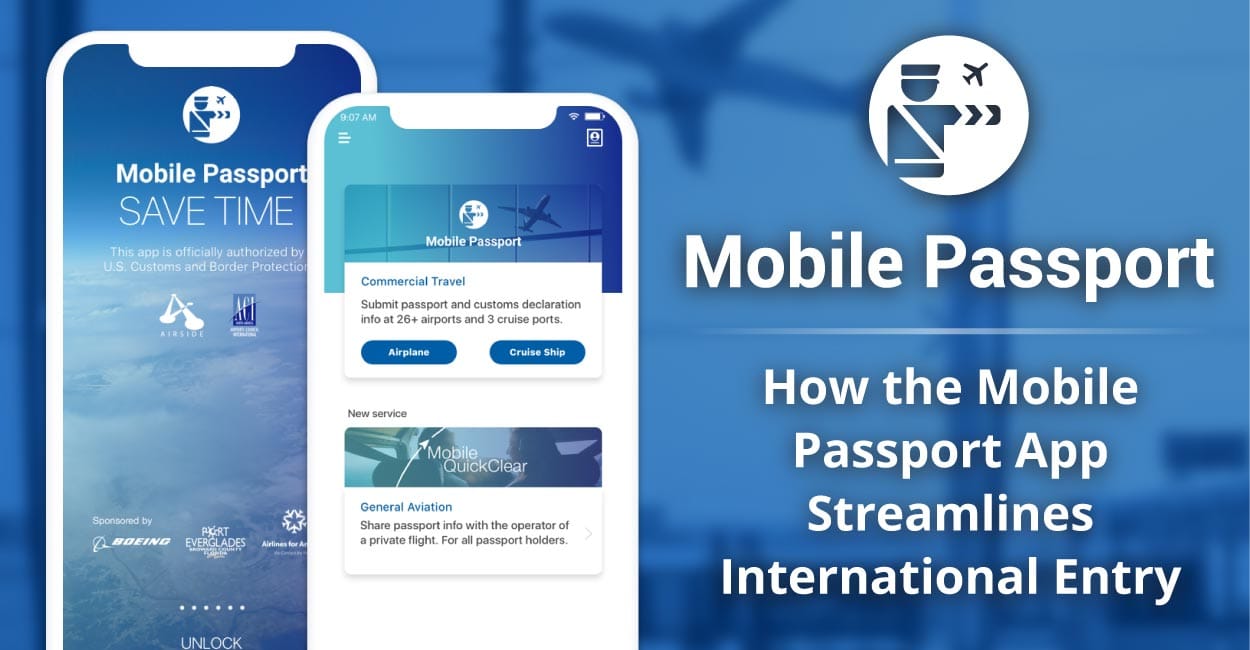 Mobile Passport
Prepare for your next trip by downloading this app now! Mobile Passport helps travelers submit their passport and travel information to U.S. Customs and Border Protection (CBP). Before you leave, make sure to back up all your important documents (including photos!) and create a digital travel passport. This will help you avoid hassles when you're returning home and will make your trip much easier. So what are you waiting for? Get the Mobile Passport app and start planning your next trip today!
P.S. Have you heard of Global Entry?
Global Entry is another app that visitors use to submit their travel information. But, it requires every individual to apply and get approval separately. It also costs about $100 and the process involves a long wait. However, Mobile Passport accepts one profile for members of the same household, it is free and doesn't involve a long process. For this reason, submission and transaction are easy.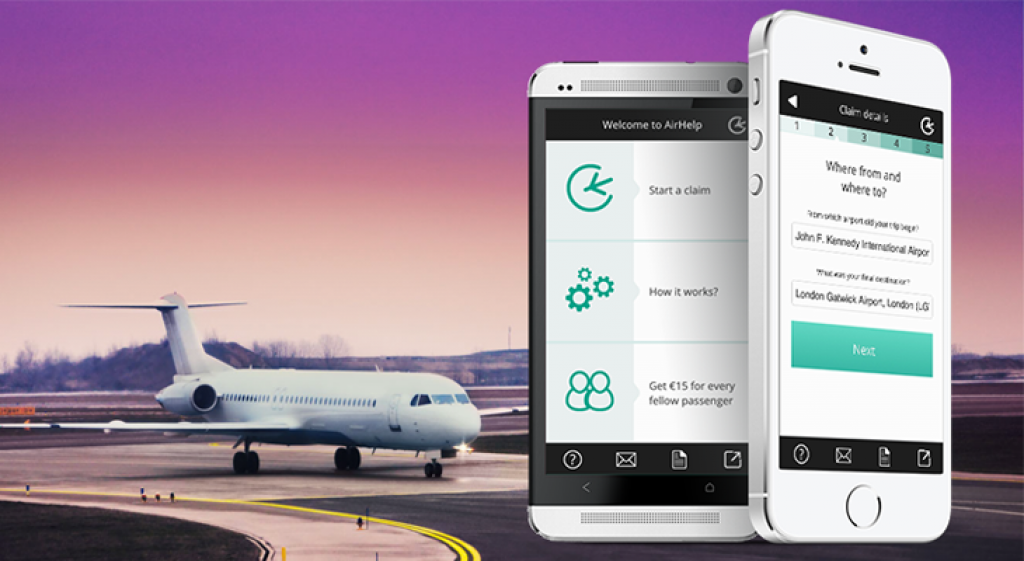 AirHelp
AirHelp was founded by concerned passengers who saw the lack of transparency in the travel industry. The company works with airlines, hotels, and other companies to resolve disputes surrounding delayed flights, overbooked flights, or lost luggage.
AirHelp claims to have resolved more than $100 million in claims since its founding in 2015. It's currently available in the United States and several European countries including Spain, Italy, France, and Germany.
So, if you're busy or don't know how to ask for your compensation, download the app. Input your details and watch the AirHelp team fight for your travel rights.
TripAdvisor
TripAdvisor is one of the most popular apps for travelers, and here's why. It's a great resource for finding places to stay, eat, and explore. Not to mention, it has ratings and reviews for each destination, so you can make an informed decision about where to go. If you're ever in doubt about where to go or need some help planning your trip, TripAdvisor is the app for you.
Packpoint
No matter where you're going, packing for the trip is essential. But with so many choices, it can be hard to know what to pack. That's where PackPoint comes in. This travel app can help you pack your itineraries for your trip based on the weather.
Just input your destination and travel dates into PackPoint. It will create a packing list that is specific to the weather. This way, you won't have to stress over packing or under-packing. Plus, with PackPoint's travel tips and advice, you'll be well-prepared for your trip.
Uber
No trip is complete without a little Uber-ing around town. Whether you're looking for a safe way to get around town or just want to find some good food and entertainment options, Uber can help.
Not to mention, their app is packed with tons of useful features, like real-time travel maps and booking capabilities. So, when traveling this year, make sure to use Uber as your primary form of transportation. You won't regret it!
CityMapper
Traveling can be a blast, but it can also be a real hassle if you're moving from one place to another. That's where CityMapper comes in! This app includes all the necessary information for public transportation and departure information. It also has a mapping service that shows the route and walking directions. Whether you're going to a new city or revisiting an old one, you should try out the CityMapper. Be sure to confirm that the app works in your destination before leaving.
Google Maps vs CityMapper
Many have compared Google maps to CityMapper. However, one differentiating factor is accessibility. Google maps are available in many countries and to a wider range. But the same cannot be said about the CityMapper.
Dayuse
If you are looking to spend only a few daylight hours at a destination, then try this app now! Why? This app helps you locate and book a hotel for a few daytime hours. Booking a 24-hour room can cost you a lot of money as opposed to booking a few hours within the day.
Do you know the good thing about booking a daytime hotel? It's cheaper and you still get access to all the amenities.
TripIt: Travel Planner
Trips can be a lot of fun, but can also be quite stressful. That's where TripIt comes in – it's a great app for travelers that can help organize everything before you even leave home. Whether you're looking to plan your entire trip or just a few key details, TripIt has you covered.
In addition, it has features like itineraries and tips, which can help you have a smooth trip from start to finish. And last but not least, TripIt is free to download and use! So what are you waiting for? Download TripIt and start planning your next travel adventure today!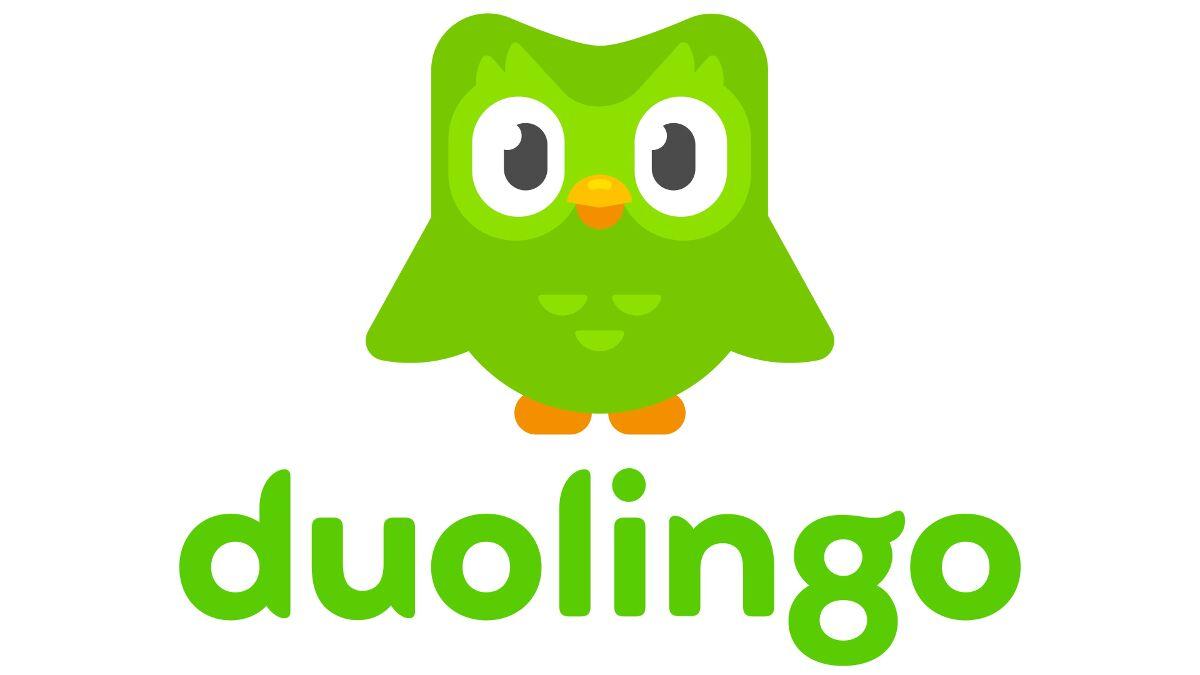 Duolingo
Are you looking for an app that can help you learn new languages? Well, look no further than Duolingo! This app is perfect for travelers, as it offers comprehensive language instruction for all major world regions. There are even lessons on all the common tourist destinations, so you can be sure to get the most out of your trip. Plus, it has a free version, so there's no excuse not to start learning today!
Eatwith
Travel can be a great opportunity to try new foods and drinks, but it can also be expensive. That's where Eatwith comes in! The app offers detailed menus and nutritional information for each dish, so you can easily choose healthy options. Plus, it also has bar and restaurant listings, so you can easily find the best place to eat while on the go. Whether you're searching for a cheap or luxurious feast, Eatwith is a great app to have on your smartphone.
Conclusion
Travel can be a lot of fun, but it can also be quite time-consuming and confusing. To make the process as smooth as possible, we put together a list of apps that every traveler should know and use. These apps will make your travel experience easier and more enjoyable. Hopefully, these apps will not only interest you but make your journey a lot easier. So go ahead, download these apps and get ready for some fun adventures!
Have you used any of these apps? Or looking to try them out? Kindly share your experiences below.