There's no denying fact that the United Arab Emirates (U.A.E.) is one of the most luxurious places on earth. With its sandy beaches, glittering skyscrapers, and world-class resorts, it's easy to see why so many people flock here yearly. And of course, the United Arab Emirates is the place to be if you love an extravagant lifestyle.
It has fast-paced city life and beautiful desert surroundings, meaning it has a lot going on in its admirable cities. From Abu Dhabi to Dubai and from Ras Al Khaimah to Fujairah, there are plenty of places to explore with an enriching culture, a vibrant population, and a history that stretches back thousands of years.
However, there are many places in the country that are not as well known or frequented as the above places—and they're just as luxurious. From water parks to ski slopes and everything in between, here are the best 15 luxurious places you can visit in the United Arab Emirates.
15 Luxurious Places to Visit in the U.A.E.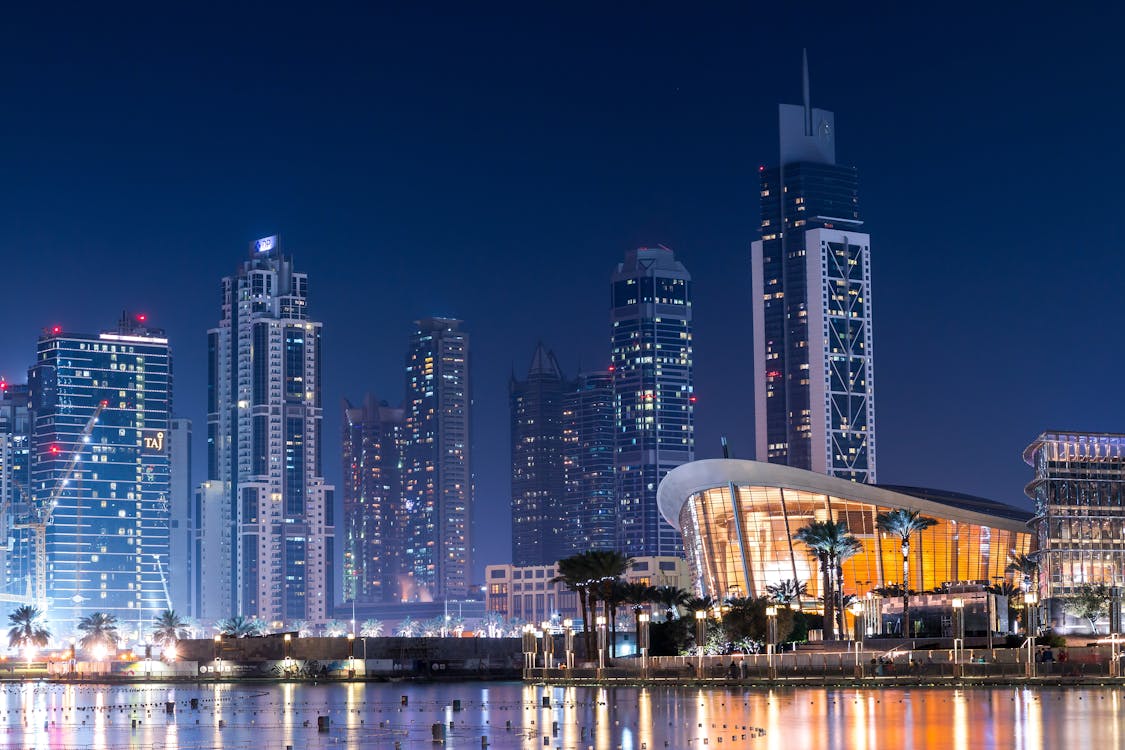 Dubai
First up on our list of luxurious places to visit in the U.A.E. is Dubai, the most well-known city and one of the most popular tourist destinations in the world. It's no surprise that Dubai has been dubbed "the city of luxury" as it combines many facilities and amenities with an attractive landscape.
This makes it a perfect destination for travelers who want to enjoy various activities during their vacation. Also, its status as one of the fastest growing cities means they add plenty more attractions yearly.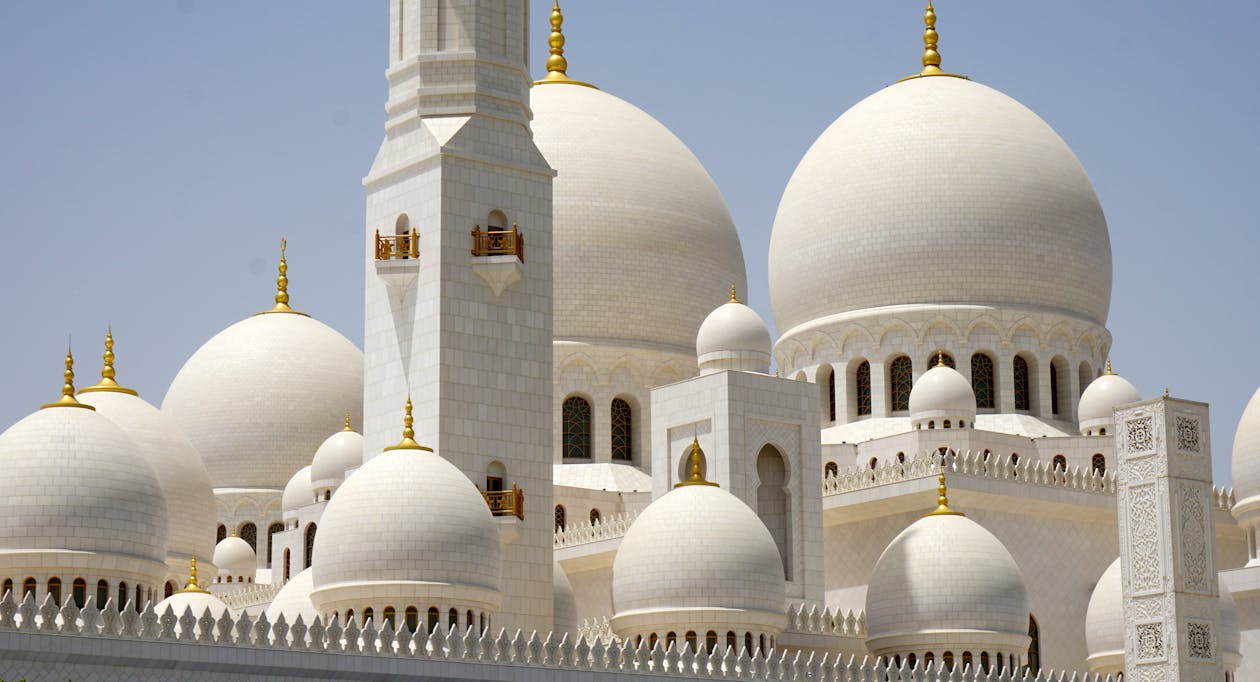 Abu Dhabi
With a rich history and culture, Abu Dhabi offers visitors an array of attractions that everyone can enjoy. The city is home to many breath-taking sites, such as the Sheikh Zayed Mosque, one of the world's largest mosques. The mosque was built between 1996 and 2007 and can accommodate up to 40,000 worshippers at once. It also has a magnificent dome that can be seen anywhere in the city.
Sharjah
Sharjah is the third largest emirate. It's home to some of the country's most impressive attractions. The city is excellent for tourists who want to explore history and culture. Sharjah has a remarkable museum known as The Museums of Islamic Civilization.
Visitors will discover artifacts from all over the world while learning about different cultures. This museum also has displays that explain how Islam impacted various civilizations throughout history, which makes it one of the best museums in the U.A.E.
Ras al-Khaimah
Another best place to visit in the United Arab Emirates is the Ras al-Khaimah (R.A.K.). It is on the country's northern coast, on a peninsula stretching out into the Persian Gulf. The capital city's name is the same as the emirates.
Ras Al Khaimah is renowned for its beautiful beaches and its culture. The emirate has developed a strong national identity because of its rich history dating back around 7,000 years. It was also an important trading port for many ancient civilizations, like Egypt and Persia.
Fujairah
Fujairah is a great place for a weekend getaway. There are plenty of options, from beach resorts to mountain hotels. Fujairah is a good choice if you're looking for somewhere to relax and enjoy the beautiful weather. The beaches in Fujairah are also perfect for swimming or enjoying some time under the sun as there are plenty of activities like water skiing or jet skiing available here.
If you're looking for something more active, why not go horseback riding? You can ride through the desert trails and explore this fantastic region of the U.A.E. It'll be an unforgettable experience.
Hatta City
Hatta City, in the Emirate of Dubai, is a popular destination for tourists and residents. The city is known for its natural beauty. It has become a popular weekend getaway for people from all over the Emirates. Hatta is at the foothills of the Hajar Mountains. It is one of the most scenic places in the country.
Hatta is a city built on ancient Bedouin traditions and culture, which makes it quite different from other cities in the U.A.E. The city has also preserved some of its traditions and culture. This makes it more interesting for tourists because they see how locals live without interference from modern-day technology or amenities.
Ajman
This famous fort is a great place to visit in the Emirate of Ajman. You'll find several luxury hotels and restaurants here and plenty of shopping opportunities to suit your every need. The Ajman Museum is another must-see attraction in Ajman. It's one of the largest museums in the entire Arabian Peninsula, so it's definitely worth checking out if you're planning to visit this part of the country.
Umm al-Quwain
If you're looking for a beach vacation, Umm al-Quwain is the place to go. The city boasts some of the nicest beaches in the country, with white sands and clear water. Swimming and water sports are popular pastimes, as are kite surfing and windsurfing. It's also a great place to spend your weekend with friends or family. Several hotels in Umm al-Quwain can accommodate all your needs.
The Palm Jumeirah
The Palm Jumeirah is the most famous artificial island in the world. It was built by Nakheel Properties, now owned by the Dubai government, and opened in 2007. The island is shaped like a palm tree, with a trunk and fronds that extend into the Persian Gulf.
It is home to some of Dubai's most luxurious houses and villas. It is popular with tourists because it offers many attractions, including luxury hotels, shopping malls, marinas, and beaches.
Khor Fakkan
Khor Fakkan is a coastal town on the east coast of the Emirate of Sharjah. It is a fishing port, a tourist destination, and a gateway to the Al Hajar Mountains. Thanks to its beaches and coral reefs made, this wonderful place is a must-see in the United Arab Emirates. In fact, the town hosts many festivals throughout the year, including an annual arts festival featuring local cultural performers from all over the U.A.E., with around 300 shows.
Dibba Al-Hisn
The town of Dibba Al-Hisn is in the Emirate of Al-Sharjah, the only emirate to lie on the Gulf of Oman. It is a popular tourist attraction for its natural beauty and historic sites. The town has a long history, dating back to ancient times when it was used as an important trading center between Arabia and Africa.
In modern times, it has become one of the most popular tourist destinations in the country because of its beautiful beaches and amazing natural landscapes that include mountains, hills, and coastlines.
Al Ain
Located on the edge of the Jebel Hafit Mountains, Al Ain is one of the most popular tourist destinations in the U.A.E., drawing hundreds of thousands of visitors each year. This is your spot if you're looking for a fun-filled getaway with plenty to see and do.
There are plenty of hotels offering luxurious stays in Al Ain—and you'll never be short on things to do during your visit. This desert city offers activities related to its lush oasis gardens, local museums, and historic sites.
The Burj Khalifa
The Burj Khalifa is the world's tallest building and is an architectural wonder. Located in Dubai, United Arab Emirates, this structure is a place you can't miss on your next vacation. The tower stands 828 meters tall and costs $1.5 billion to build. The tower has two observation decks that offer views of the city and beyond. You can also take an elevator up to the 124th floor to see the view from above.
Wild Wadi Waterpark
With an outdoor water park, Wild Wadi is a great place where you can have a fun day with the kids splashing around in their area, or you can relax by one of the pools in your swimsuit and sip on some cocktails. Wild Wadi has many attractions, including wave pools, water slides, and even a lazy river. There are also many food options at Wild Wadi, so no matter what you're craving, they'll be able to cater to it.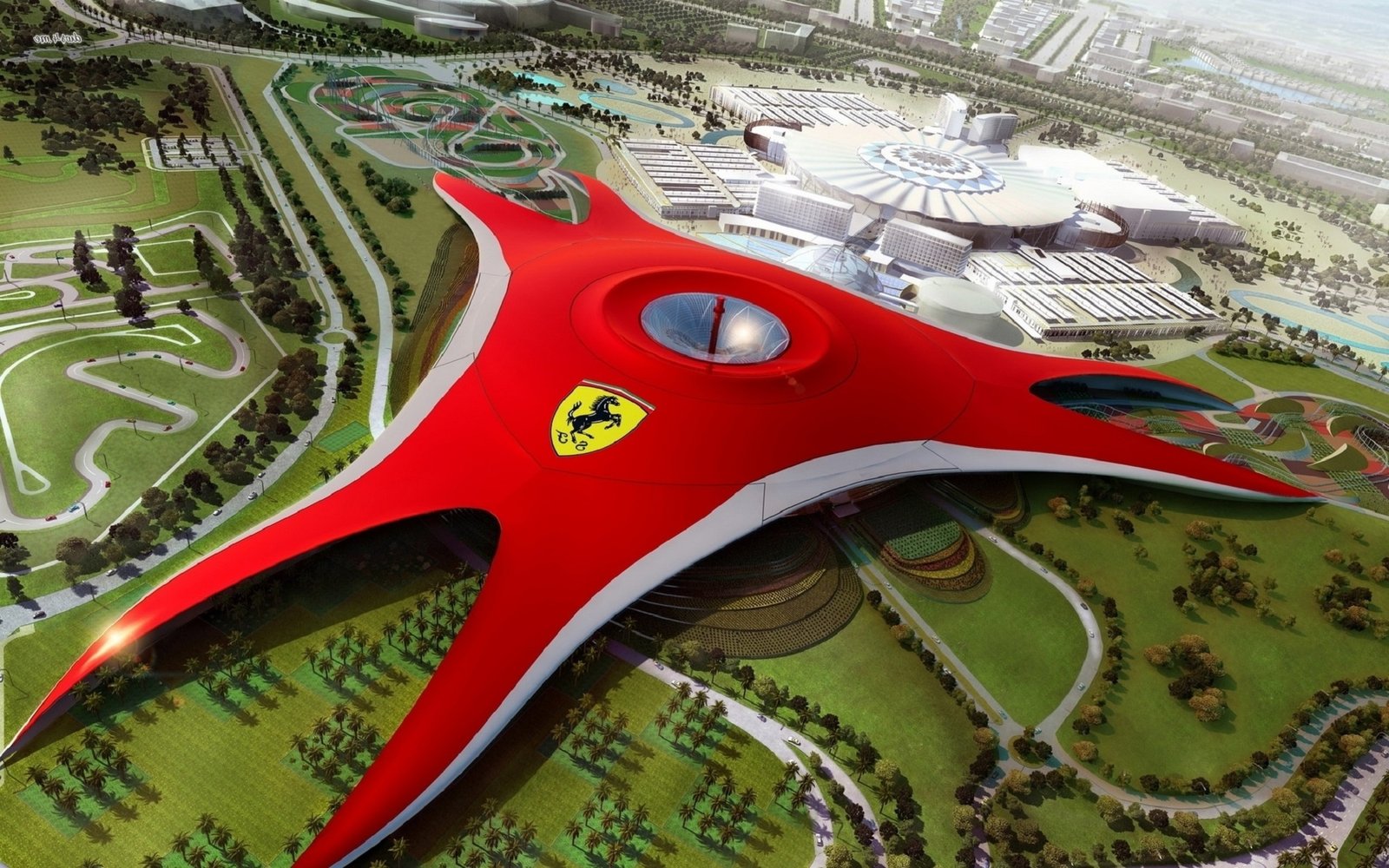 Ferrari World
Ferrari World is the largest indoor theme park in the world, located inside Abu Dhabi's Yas Marina. With over 900,000 square feet of space, you can expect to see everything from roller coasters to water parks at this massive amusement park.
Ferrari World features two of the fastest rides in the world: The Formula Rossa and the Turbo Track. In less than five seconds, the Formula Rossa takes riders up to 240 km/hr. Just standing in line for this ride will make your heart pound before you even get on board.
Final Verdict
The United Arab Emirates is so unique that you'd hardly find its attractions anywhere else. It's got everything from desert landscapes to beaches, mountains, and busy cities full of culture. This Middle Eastern country has something for everyone—whether it's an adventure or relaxation you seek.