If you're looking to soak in a hot spring, you'll find plenty of options throughout the world. Western Europe and North America are some of the most popular hot springs. But other countries also have unique springs that are worth visiting.
In this blog post, we'll highlight the top 10 countries where you can enjoy hot springs. From Italy to Canada, each country has its own unique hot spring attraction that leaves you rejuvenated and revived. So, jump on a plane and start planning your trip!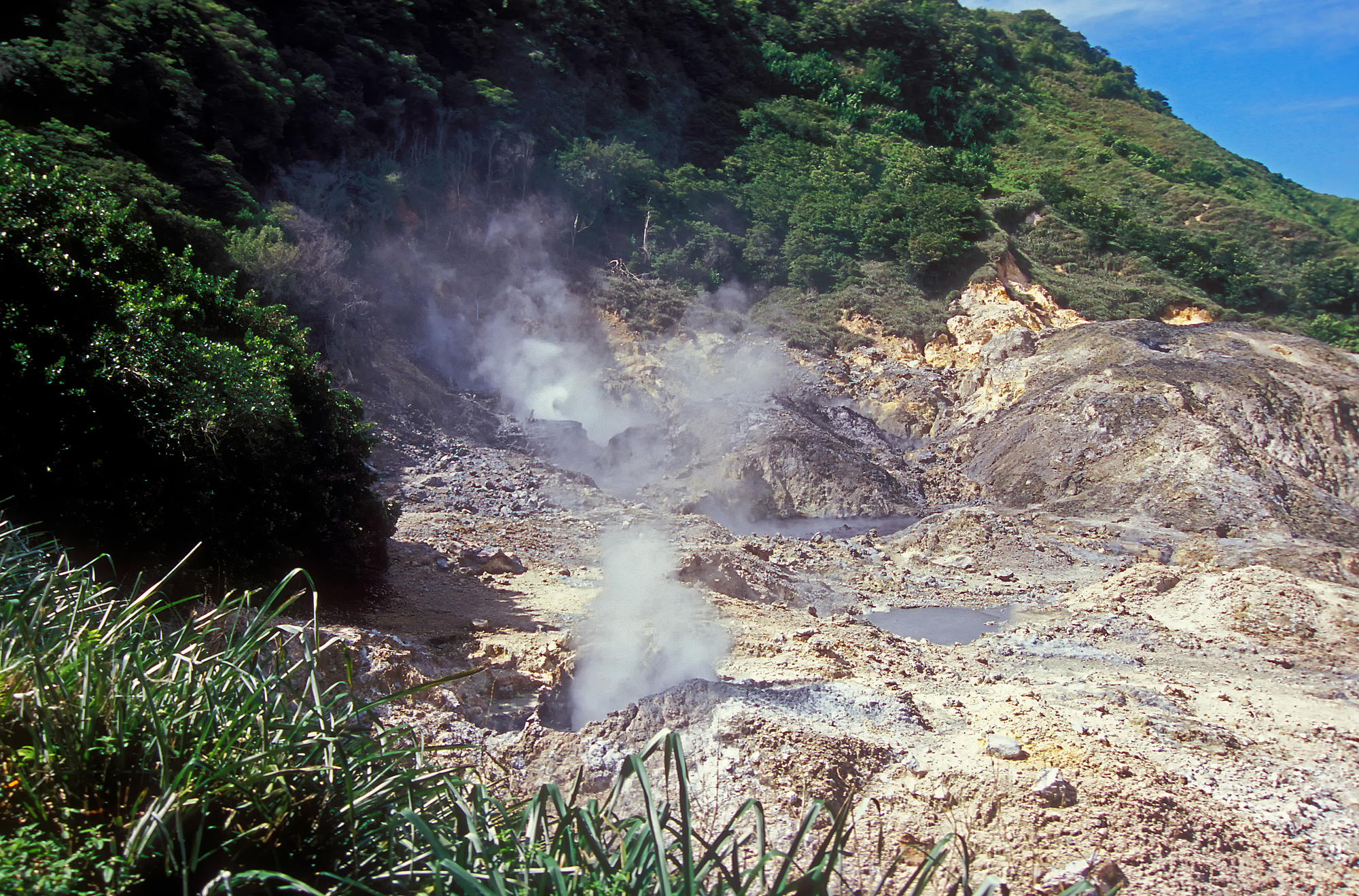 3 Reasons Why Hot Springs are Good for the Mind and Body
Hot springs are a fantastic way to relax after a long day. Not only do they offer a relaxing bath, but they're also great for the body. They are not just a spa experience—they can also do wonders for your health!
Hot springs can help destress the body and boost energy levels. For one, their natural temperature helps promote detoxification and healing. This is especially beneficial if you're feeling stressed or tired.
They are also known for their mental health benefits. Hot springs help relax the mind and improve concentration. Are you struggling with anxiety or depression? Hot spring bathing might just be the answer to your peace of mind!
Countries use hot springs to treat various illnesses, such as headaches, muscle pain, and back pain. Besides, the water pressure and buoyancy increase blood flow and reduce pain. The many benefits of a warm bath are most helpful when the pain is at its highest.

10 Countries You Can Enjoy Hot Springs
Norway
Hot springs are a great way to relax and rejuvenate, and Norway is one of the best places to enjoy them. Norway has plentiful and beautiful springs. They also have some great wilder areas perfect for exploring on foot. Norway also has a variety of other attractions that are sure to please you.
You don't have to book a stay at a hot spring resort to enjoy the baths. Many of Norway's hotels have their own on-site hot spring pools, which you can use during your stay. So, you can start planning your trip to Norway today!
Iceland
There's something about soaking in hot springs that just feels soothing. Whether you're in the mood for a healing massage or some time to relax on your own, Iceland is sure to hit the spot. Iceland is a hot spring lover's paradise, and the Blue Lagoon is the most famous hot spring in Iceland. And it's easy to see why.
It's located near Reykjavik, so many tourists visiting the city stop by for a dip in its blue waters. You can also visit other geothermal springs at Landmannalaugar and Hveragerdi. Some even offer packages that include access to pools, spas, restaurants, and more.
New Zealand
Hot springs are a great way to relax and destress. You can enjoy it anywhere in the world, but New Zealand is a must-see. It has a diverse landscape and climate. Make the most of your time in the country by exploring its many attractions. They have traditional mineral springs and a healing spa that is perfect if you have aches.
Be careful when soaking in the pools, as they can contain infectious bacteria and get very hot. But, with a little common sense and precaution, hot springs can be a fantastic way to spend your time in New Zealand!
Japan
Japan is the place to be if you want to experience the serene beauty of natural hot springs. Yes, there are countless spas in this country. However, most are all owned by private companies, and you must pay extra fees for using them. However, 'Seihoku-Koen'—a public bathhouse in Kyoto—offers free access to its hot springs.
Japanese hot springs are known for their high temperatures. These temperatures range from 40 degrees Celsius (104oF) to 100 degrees Celsius (212oF). While most hot springs are gender segregated, some allow mixed bathing. The best time to visit is during the 'Golden Week' holiday in late April and early May. Many of the country's hot springs are closed this time but open for tourists.
Turkey
You can find hot springs all over the world, but a few countries stand out. Turkey is one of these countries, and it has many hot springs to choose from. Most major cities have lots of hot springs, making it easy to find one. Make sure to book your room through Airbnb or VRBO before you go, as these websites offer great discounts. The water at the hot springs is generally warm and therapeutic, and it is perfect for relaxing after a long day. Turkey's mountains, coast, and desert also make it a great country to visit.
The Philippines
Hot springs are common in the Philippines. The country has several hot springs throughout its urban and rural areas (Manila) (Mindanao). Most of these hot springs have natural pools where you can enjoy a bath or swim. Some have bathhouses or outdoor baths where you can relax and enjoy some privacy.
Boracay, Aklan, and Palawan are the most popular hot springs location. The Boracay Hot Spring Resort has two different pools, one indoor and one outdoor. You can also go there for family vacations or bonding sessions. Anyone can engage in swimming lessons, horseback riding, fishing, kayaking, and snorkeling!
In Aklan, there is another famous hot spring resort called Mountain Valley Hot Spring Resort. It offers horseback riding and kayaking tours around the area.
Another great idea is to go to Palawan Island to see its natural beauty and beautiful beaches. You can visit several hot springs, such as Balabac Beach Resort & Spa. They offer affordable rates for those who want to enjoy their time away from home.
Costa Rica
Hot springs are a great option if you're looking for a relaxing way to spend your free time. Costa Rica is home to many, so you're sure to find one perfect for you. Not only that, but many hotels offer spa treatments as part of their packages. This means that it's easy to indulge in this luxurious activity. Costa Rica is a great place to enjoy hot springs because of its variety in landscape and climate. Be sure to pack your swimsuit and sunscreen, as it can get quite hot in the hot springs!
Italy
You can easily find hot water springs in Italy without spending too much money. Go to any of their popular cities, like Rome, Florence, or Venice, and enjoy a relaxing time. Remember to visit one of their famous spas, Piazza San Marco Hotel. Some popular hotels in Italy offer access to their thermal pools and spas. But be prepared for the warm temperatures—they can sometimes be very uncomfortable!
The United States of America (USA)
There's nothing like a hot spring soak to relax and rejuvenate. Luckily, the United States of America has plenty to offer hot spring lovers. From rural areas to major cities, some of America's hottest springs are located here. So, whether you're on vacation or just want to soak at home, check them out!
The best time to visit is during the summer when they're busiest. Forty-eight states in the US have public hot springs, so you're sure to find one that's right for you. And if you're ever traveling to the US and want to soak in some hot springs, don't forget to bring your bathing suit!
Canada
Why not hop on a plane and jet off to one of the world's most beautiful hot springs? Canada is home to some of the best hot spots on the planet. There's one for everyone in this country, from small-town hotspots to secluded resorts. So pack your bags and get ready for some luxurious soaking.
But be sure to pack more than just bathing suits—Canada is also home to amazing scenic views. Banff and Jasper offer incredible views while soaking in their warm water pools. Make the most of your Canadian adventure by visiting some gorgeous hot springs!
Bonus:
Finland: In Finland, there are many different types of hot springs to choose from. Try the famous saunas in Helsinki. You can also venture out into the wilderness and enjoy a dip in one of the country's natural hot springs.
China: There are many hot springs in China, but some of the best ones are found in Chongqing, on the Yangtze River.
Sweden: If you're looking for a place with stunning views, look no further than Sweden. Nearly half of the country's hot springs are in Gothenburg. It has some of the best waterfalls and landscapes in all of Europe. If relaxation is what you're after, head to Göteborg for its dozens of thermal pools.
So, there you have it!
10 countries where you can enjoy hot springs—each with its own unique benefits. Are you planning a trip to one of these countries, and are you curious about hot springs? Check out our website. In the meantime, we hope you enjoy this roundup as much as we did!