Golden visas are a residency investment program that allows individuals to invest and reside in a country. However, to be eligible, each country has its conditionalities that any applicant must follow.
In most cases, applicants must show they have foreign income or personal wealth to meet the requirement. Today, we are keen to walk you through the 10 Golden Visas in Europe. Are you ready to check out what we've unleashed? If that sounds like a yes, continue reading to get a glimpse.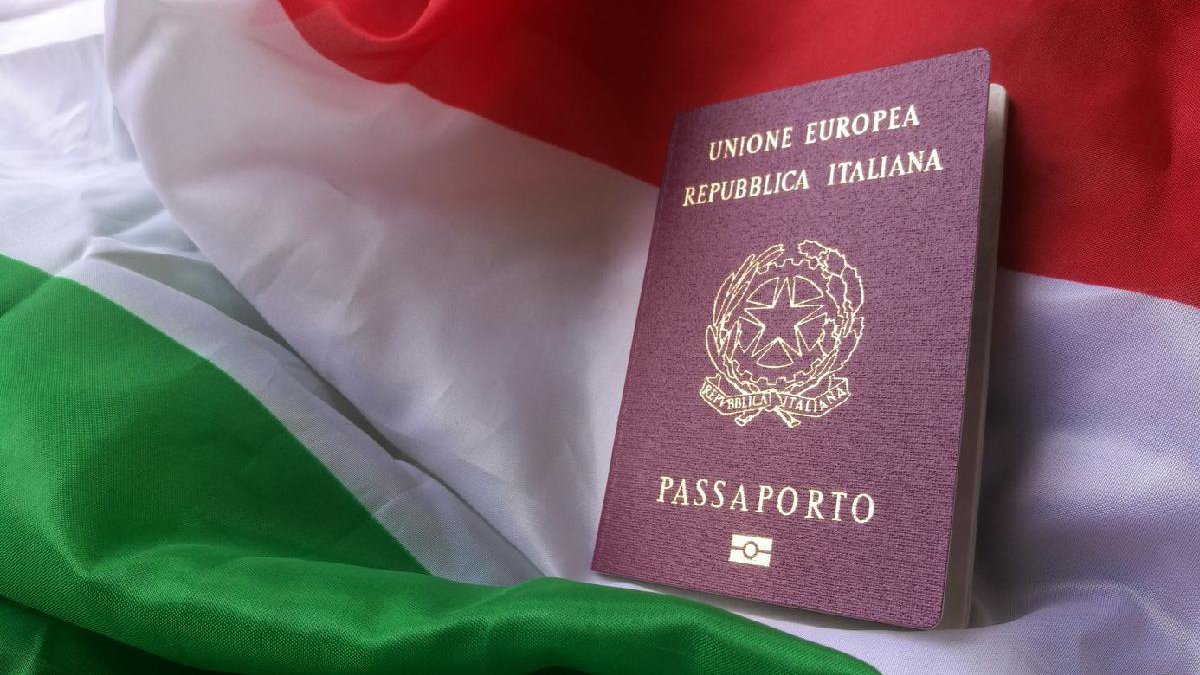 1. Italian Golden Visa
In 2017, the Italian government introduced the golden Visa to promote direct foreign investment. The Visa is also known as the "Investor Visa for Italy."
With this golden package, non-EU nationals can get a residential visa. Meanwhile, the only eligibility criteria are investing in the country. One of the program's perks is that it is not as competitive as other European countries' investor visas. The Italian Golden Visa is perfect for those that like to invest in a startup.
Benefits
A residence permit is valid for 2 years.
You can include your family in the application for the Golden Visa.
Gives you access to Italian health care.
Access to travel within the Schengen Zone.
The program allows you to take advantage of the special tax regime.
After a decade, you are eligible for Italian citizenship.
Investment Options
To get this Visa, you need to consider these 4 investment options.
A minimum of €500,000 investment into an Italian. The investment can also be made in any company in Italy.
At least a minimum of €250,000 investment in a startup company.
A €2,000,000 investment in the bonds of the Italian government.
€1,000,000 donation to arts, scientific research, arts, education, arts, or the preservation of the cultural and natural heritage of the country.
Limitations
Applicants cannot get a Golden Visa through real estate investment.
The investment option may be out of budget for most people.

2. Portuguese Golden Visa
The Portuguese Golden Visa is the most important investment migration in Europe. Besides, since 2012, the program has had over 10,000 applicants who have received the Portuguese golden Visa. Apart from the fact that Portugal is a beautiful country, it allows varieties of investment options for a reasonable amount of money.
Benefits
You are not required to stay in Portugal to keep your residence permits.
After 5 years, you are eligible to apply for Portuguese citizenship.
Once you are a citizen, you are accessible to over 150 visa-free countries.
Investment Options
Real estate acquisition worth at least €500,000. But it can be reduced to €350,000 for rehabilitation projects or €280,000 in low-density regions.
Creation of at least 10 jobs.
A transfer of capital at a minimum of €1,500,000.
Transfer of capital of at least €250,000.
Limitations
You are not allowed to acquire real estate properties in areas like Lisbon, Porto, and other areas of the coast.

3. Luxembourg Golden Visa
Luxembourg is in Western Europe; it is regarded as one of the wealthiest European countries.
Benefits
The Visa is great for investors that like to invest in local companies.
It has a family-friendly visa.
The country has one of the shortest residence requirements for citizenship.
Investment Options
A minimum of €3,000,000 in an investment and management structure registered in Luxembourg.
At least a minimum of €500,000 investment in a new company registered in Luxembourg. The investment must create a minimum of 5 jobs in the first three years.
A minimum of €500,000 investment in an existing company registered in Luxembourg. You must also keep the investment for a minimum of 5 years.
At least a minimum of €20,000,000 in a Luxembourg bank. You are required to keep the account for at least 5 years.
Limitations
No room for real estate investment.
Investment options might be out of budget for most people.
Stringent conditionalities for those going abroad to keep their residency.

4. Netherland Golden Visa
In 2013, the Dutch government introduced the visa program to attract venture capital funding for startups.
Benefits
You are eligible for citizenship after 5 years of residency.
The Netherlands is a beautiful country to live in, with many opportunities.
Investment Options
Investment of €1,250,000 in a Dutch startup. The investment can also be made in a Dutch Venture Capital Fund, which will later invest the money in a Dutch startup.
Creation of 10 full-time employees within 5 years.
Investment in improving technological and non-technological innovation in a registered Dutch company.
Limitations
It isn't easy to attain these requirements.
The investment option might be out of budget for most people.
5. Ireland Golden Visa
Ireland is in North-western Europe. The Golden Visa is one of the most popular in Europe.
Benefits of Ireland Golden Visa
Serves as an easy path to Irish citizenship.
Short-term period of investment.
The country has a low corporate tax of approximately 12.5%.
Ireland is Europe's fastest-growing economy.
Investment Requirements
A €1,000,000 investment in an Irish business for 3 years.
€1,000,000 investment in an investment fund approved by the Irish government.
A $500,000 donation to any project benefitting art, sport, science, culture, education, or health.
Limitations
Applicants require a net worth of €2,000,000 to be eligible.
You need to reside in Ireland most of the time to be naturalized.
6. Malta Golden Visa
Malta is an Island country in Europe. The country offers a tax benefit scheme which is great for nomads and entrepreneurs.
Benefits of Malta Golden Visa
A valid European citizenship permit.
The Visa allows applicants and their family members to live permanently in the country.
Access to travel across the Schengen countries.
Investment Requirements
The Malta investment requirement comes in 2 options:
You can either buy or rent property within 5 years. The minimum amount depends on the region. However, most times, it's between €300,000-350,000 to buy and €10,000-12,000 to rent per annum.
Limitations
No returns on your contributions.

7. Germany Golden Visa
The German golden Visa differs from other investor residency programs in other European countries. Therefore, in Germany, the freelancers' conditionalities differ from those wanting to set up a business there.
Benefits
Germany's golden Visa is great for entrepreneurs planning to start a business.
The country is one of the top-performing countries in Europe.
Investment Requirements
Although there's no minimum investment in play, the German government only issues the Golden Visa to applicants that offer the highest value and investment.
The recommended minimum investment should be €50,000 to €100,000.
Limitations
No real estate investment options.
The German government does not allow dual – citizenship for non-European citizens.
8. Spain Golden Visa
The Spanish Golden Visa is also one of Europe's most sought-after investor residency programs. The country is blessed with good weather and food.
Benefits
Spain has one of the highest GDP per capita in the Southern European countries, a factor an investor would want to consider.
Minimum residence requirements.
The Spanish program creates room for family members.
Allow investment in real estate.
Investment Requirements
At least a minimum of €500,000 investment in real estate.
A capital transfer of €1,000,000.
An investment of €1,000,000 into business.
Investment of €2,000,000 in government bonds is among the investment requirements.
It requires 10 years and spending most of your time in Spain to attain citizenship.
Real estate is the only ideal investment option.
High tax rates.
Greece Golden Visa
The Greek golden Visa is affordable and family-friendly. Besides, you get to enjoy a great Mediterranean lifestyle.
Benefits
It is affordable compared to other European Golden visas.
Affordable real estate.
There are no stringent residence requirements. Except you want citizenship.
Investment Requirements
The investment requirements come in two options.
Acquisition of real estate at a minimum of €250,000.
A capital contribution transfer of €400,000.
Limitations
You are not eligible to work in the country with the visa program.
Applicants are required to live in the country for 183 days.
They must also become tax residents for 7 years to be eligible for citizenship.

9. France Golden Visa
In 2013, the French government introduced golden visas for foreign business owners with sufficient capital. The Visa is also known as the "entrepreneur visa." Nevertheless, you can see any opportunity to relocate to a new country. Without further ado, take a look at the benefits and investment requirements highlighted below.
Benefits
There's no minimum limit on investment.
You will be eligible for permanent citizenship after 5 years of residency.
Investment Requirements
An investment in French registered companies.
Create job opportunities
An investment of over €1,000,000 in incentives receives backing from the French government.
Limitations
Does not offer a visa for passive investment in government bonds and real estate.
You will be eligible for citizenship after a decade.
10. Greece Golden Visas
Greece's golden Visa is another thing to put into consideration. Moreover, it's a country that offers a great climate, a healthy lifestyle, and a relaxed atmosphere. Not only is that, but the cost of living is low. This, coupled with the fact that Greece is part of the EU and the Schengen Area, residents enjoy access to both.
Additionally, you must meet the following requirements to qualify for this program.
Purchase a property (commercial or residential) with a value of at least €250,000
You must be at least 18 years of age
Ensure you have no criminal record
Be of good character and have the right medical insurance for yourself and your family.
Summary
The list of golden visas in Europe is comprehensive, and your country of destination would determine the criteria to obtain one. As we've explained earlier, a golden visa is a powerful way to relocate quickly. But we are eager to know but not ready to take action. Nonetheless, expand your abilities to seize the opportunities of exploring your dream country.