There's just no denying that America has a plethora of vacation spots that will leave you in awe. Travel destinations in America aren't difficult to come by. You just need a little research and planning to discover the best places to visit.
However, not all American travel destinations are equal. Some are truly one-of-a-kind spots that deserve recognition as some of the best places to visit in the United States. Check out the top 50 destinations in America everyone should visit before their time on Earth is up.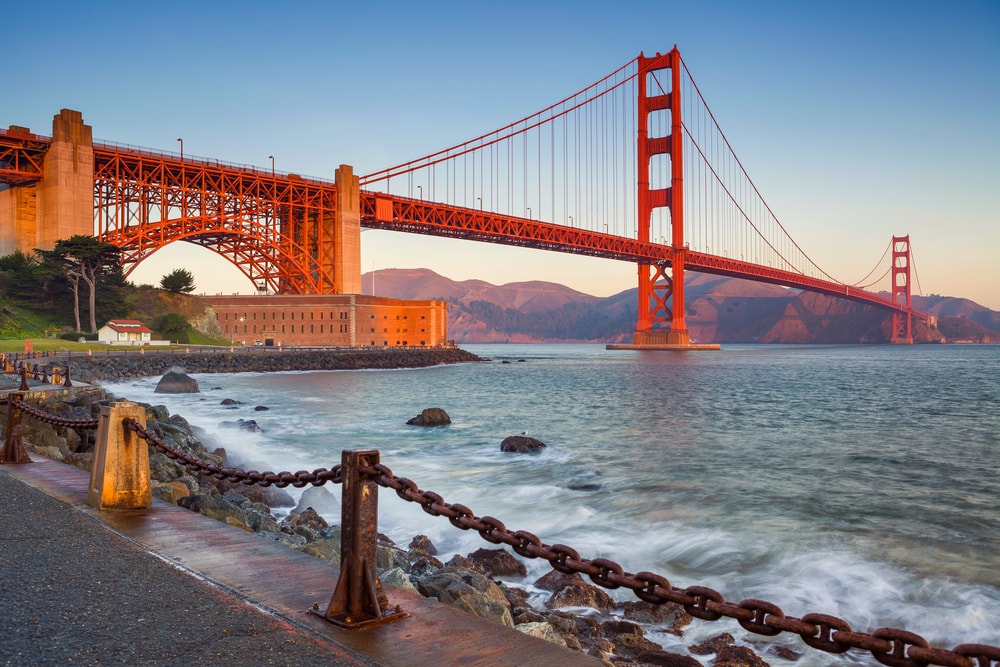 50. Golden Gate Bridge – San Francisco, California
The Golden Gate Bridge is one of the most famous bridges in America. It was built in 1937, was a marvel of its time and is still standing today (via Oyster). Of course, there have been renovations over the decades. It connects San Francisco to the Golden Gate National Recreation Area. On the other side, people can enjoy hiking and other historical attractions. If you want to take a long way across, you can always choose to walk across the bridge and take in almost 750 feet below the bridge to the water below (via Oyster).